Welcome!
Welcome to the official home page of the Mid-Atlantic Fall Hoops Classic the newest, most competitive and exciting early-season tournament for 4th - 8th grade boys and girl's teams in the Mid-Atlantic Region and beyond. From the largest youth basketball program in Howard County Maryland!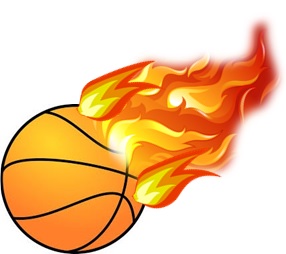 The Tournament is Underway! Click Here for Schedule.....
Tournament Director's Message...



Welcome to the website for the Howard County Youth Program (HCYP) Basketball Mid-Atlantic Fall Hoops Classic!

The Mid-Atlantic Fall Hoops Classic is the newest, most competitive and exciting early-season basketball tournament for boys and girls 4th - 8th grade in the region. HCYP is one of the top youth organizations in the country with more than 60 years of experience providing a platform for youth athletics.
Our administrators, coaches, and partners are committed to providing a social activity within our community which will nurture the development of a well-rounded STUDENT athlete. The students involved in our programs are guided towards learning valuable lessons through the game of basketball that will promote success in life.
We strive to give opportunities to all who are willing to work hard, sacrifice for the team, and support HCYP's values, goals, and tradition of excellence.We expect every participate, coach, athlete, parents and spectators to demonstrate sportsmanship and good moral character at all times. Our coaches and athletes are considered ambassadors for the community Parents of Howard County Youth Program are commended for their support and embracing the idea that you are the first role models to our student athletes. Your examples of high standards of sportsmanship, expectations of academic excellence and respect of administration and coaches have an immeasurable impact.
As you browse through our website we hope you will find all of the information you need about our organization, upcoming tournament, as well as the achievements our youth have attained through the years.
We welcome you all for an outstanding weekend of basketball!
Robert Worthington
Tournament Director
---
Tournament Eligibility Requirements
Only players on his or her team's roster will be eligible to play. It is the coach's responsibility to ensure previous submitted rosters are up to date. Coaches or team admin should have team's roster and documentation on hand throughout the entire tournament.
All players (boys and girls) must be in grades 4-through-8 and current semester report card to participate in the grade-based divisions. Any players not listed on the roster will not be allowed admittance into the tournament and will have to pay to enter the gym.
Proof of grade is required and must be made available at any time, for every player, at all HCYP-sanctioned events. Players must possess an original or copy of their report card that includes the player's name, school name, address, & phone number, current grade and current school year.
Team level eligibility shall be determined by the highest current grade level represented on the team's roster.

Eligibility Disqualification:
All coaches and team administrators are responsible for ensuring their team meets all eligibility requirements for participation in HCYP-sanctioned events. Eligibility disqualifications shall be governed as follows:

If a player is found to be ineligible prior to the start of the Fall Hoops Classic, the player will be disqualified from the event and the team will continue.

If a player is found to be ineligible after the Fall Hoops Classic has started, the player will be disqualified from the event and the team will forfeit all games in which the ineligible player entered a game or was entered on the official game score sheet. The team may continue to participate, if applicable, without the disqualified player.
Tournament Date / Registration Deadline
Mid-Atlantic Fall Hoops Classic event will be held Saturday, November 17 - Sunday, November 18, 2018.  All Teams must have full team rosters (including all coaches) and payment submitted by November 1, 2018. No players or coaches can be added after this deadline.

Note: No refunds will be issued for registration fees paid.

Gym Locations
Meadowbrook Athletic Complex        5001 Meadowbrook Lane, Ellicott City, MD 21043
North Laurel Community Center        9411 Whiskey Bottom Road, Laurel, MD 20723
Admission Fees for Hoops Classic

Daily Admission per Spectator       Saturday     Sunday

Adults                                              $10              $10

Children

(Ages 5-9)

                            $5                $5

Children

(Ages 4 & under)

                                 

Free

          

     Free
---
NOTE: No Refunds will be issued for tournament registrations except for event cancellations due to inclement weather or unforeseeable related events. No exceptions.

HCYP Basketball is division of Howard County Youth Program, Inc. (c) 2018. All rights reserved.